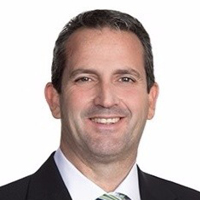 EVP Chief Commercial Appraiser
Blake has spent the last two decades engaged in real estate valuation, appraisal review and consulting, portfolio valuations, fair market rental valuations, investment advisory services, tax appeals, partial interest valuations, market studies, and business development. His valuation and consulting experience include valuation and advisory work in 45+ states, with concentrated work in Georgia and the Southeast, for a diverse client base.
Blake's valuation experience includes (but not limited to) Auto Facilities, Billboard Valuation, Cell Tower Valuation, Condemnation, Conservation Easements, Easement Valuation, Funeral Homes & Cemeteries, Gas Stations/ C-Stores, Golf Courses, Going-Concern Valuations, Hotels and Motels, Industrial Buildings, All Land Types, Leasehold/Leased Fee Estates, Mills (Paper, Steel & Tissue), Mixed-Use Developments, Office Buildings (Commercial, Medical, Specialty), Multi-Family Developments (Existing or Proposed), Resorts, Restaurants, Right-of-Way Takings, Shopping Centers, Subdivision Analysis & Development, Truck Terminals, Veterinary Hospitals & Kennels, Warehouses (Cold-Storage, Distribution, Manufacturing, Storage, etc.), Wetlands Mitigation, etc.
Blake is active within the Appraisal Institute and has recently completed programs include USPAP, National Reviewer Course, Fundamentals of Separating Real Property, Personal Property, FF&E, and Complex Litigation Appraisal Case Studies. Blake has courtroom and testimony experience and has served as an Expert Witness before several Courts & Administrative Bodies, as well as private sector law firms, throughout the Atlanta MSA and Southeast Georgia.
Prior to his role at CES, Blake served as Managing Director of Valuation & Advisory Services (VAS) at JLL (Jones Lang LaSalle) from 2016 to 2021. Previously at Integra Realty Resources serving as Associate Director from 2008 to 2016. Prior to that role, Blake served as Senior Vice President at Dargan, Whitington & Maddox from 2002 to 2008.
Blake received a B.B.A. Degree in Economics from The University of Georgia (Terry College). Blake is born and raised in Atlanta, has four children and enjoys traveling, boating and golf. Blake is also a licensed real estate broker.
To contact Blake directly, call 678-580-6070 or by email at bfine@cesvaluations.com