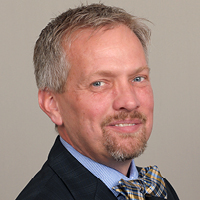 Chief Residential Appraiser
Greg Reynolds is CES' Chief Residential Appraiser. He joined the company in 2022 and leads its Residential Appraisal Department. He is responsible for all aspects of appraiser panel development, escalated valuation concerns, institution of policies and procedures, accounting procedure writing as well as reviewing and assuring the quality standards of residential appraisal and evaluation reports.
Greg is focused on developing and implementing an internal virtual appraisal panel for CES. His teams ensure compliance with Uniform Standards of Professional Appraisal Practices (USPAP), FIRREA, and CES' own internal appraisal benchmarks.
Greg's analytical skills and background in economics, finance and statistics gives him a broad knowledge base that complements specialization in residential collateral valuation. He has significant experience in residential mortgage loan/secondary markets, residential mortgage pool capital markets, front end originations and forensic review.
A capable manager, Greg has a proven track record of demonstrated leadership. He is well-versed in all aspects of residential valuation analysis, AMC development and management as well as vendor management. He is a subject matter expert in residential valuation protocol, including USPAP (AQB Certified USPAP Instructor), Fannie/Freddie guidelines and HUD/FHA guidelines. He is a published textbook author and serves as a mentor for the Texas Appraiser Board.
Greg graduated cum laude from the University of Texas at Dallas and earned his Master's Degree in Economics from the Texas A&M University at Commerce. He is a licensed pilot and holds a black belt in Tae Kwon Do.