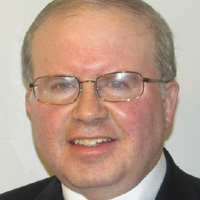 Director of Business Valuation
Franz Ross joined CES in December of 2018. As Chief Appraiser of Business Valuations, he strengthens the platform that we currently offer financial institutions.
Franz spent twenty years as a commercial banker, working as a credit analyst, relationship manager and underwriter. He was involved in a wide range of transactions from small business loans to structuring credit for public companies.
As an appraisal professional, Franz has earned two designations in business valuation and has become a Certified General Real Estate Appraiser in the State of New York. He specializes in the appraisal of property types involving significant non-real estate components such as "Going Concerns."
Franz has published numberous articles involving real estate appraisal and business valuation. He and co-author Adam Alessi are referenced in the renowned text "Valuing a Business," by Shannon Pratt.  Franz and Adam Alessi won the 2011 Armstrong/Kahn Award for The Appraisal Journal's "Using TEEM‐Work to Extend Your Reach on the Real Estate / Business Value Continuum."
Franz graduated from Buffalo State College in Buffalo, NY in 1978 with a BA in Economics and he obtained his MBA in 1984 from Canisius College, also in Buffalo, NY.
To contact Franz, call 678-580-6230, or email him at fross@cesvaluations.com