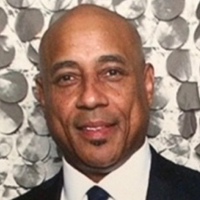 Director of Talent Acquisitions & HR
Cliff joined CES in 2020 as Director of Human Resources and Talent Acquisitions.
Cliff's 32-year Human Resources career includes extensive experience in HR and Labor Law, as well as Talent Search on a national level. He manages all hiring functions and any HR related matters. Because of his business and legal acumen, Cliff plays a key role on the company's senior leadership team where his strengths in people skills, forecasting and strategizing proves positive to the overall future of CES. As the Legal Advisor, he is also responsible for review of all CES contracts, and Compliance.
Cliff matriculated at the University of Phoenix Atlanta Campus where he graduated with honors, earning a Bachelor's Degree in Business Administration and Management. Cliff attended Law School in San Jose CA. where he received his Jurist Doctorate Degree in 2017.
To contact Cliff directly, call 678-580-6223 or by email at cwester@cesvaluations.com